Another famous Thai street snack. These are delicious and addictive! It is sweet and buttery because of the coconut milk. Best when serve hot with extra coconut milk.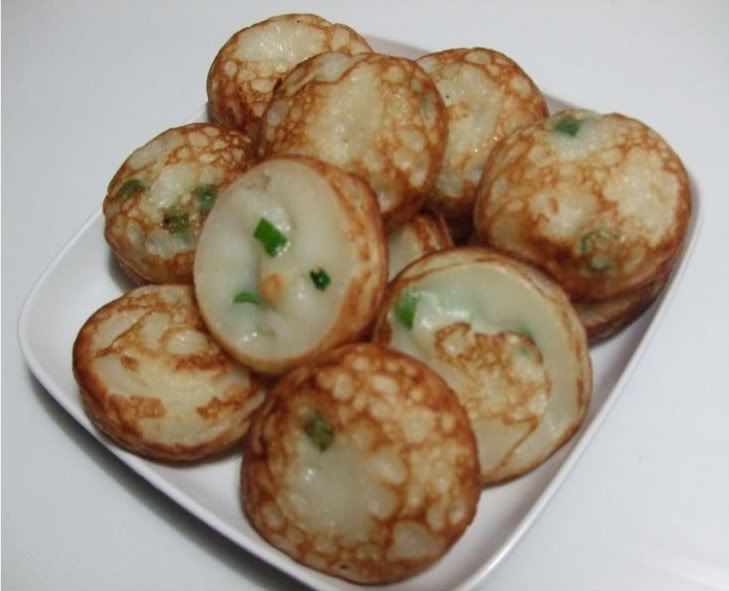 Makes 21 hotcakes.

Ingredients:

1 cup rice flour
1/2 cup tampura batter mix
1 cup coconut milk
1 cup water
1/4 c sugar (use 1/3 c sugar if like sweet)
1/2 tsp salt
1-2 stalks green onion

Method:

1. Mix the two flour with sugar and salt. Pour in the water and then the coconut milk. Mix well.
2. Chop the green onion in thin rounds and add to the batter. Let it sit for 10-15 minutes.
3. Heat the pancake griddle and brush with some vegetable oil.
4. Pour in the batter and cover for a few minutes. You should hear the sizzle when pouring the batter in the griddle. Open the cover and brush on some oil on the side to prevent burn. Leave it for another minute until golden brown. (Remember the heat should be on medium or the cakes will be burn.)
5. Serve cakes alone or with coconut milk sauce. The sauce should be sweet with a hint of salt. Use corn starch to thicken the coconut milk sauce.