Since I have not eat this for a while I decided to make this and I like it with grated coconut because it gives a more chewy and firmer texture. Plus the added coconut milk really make this a great dessert. I think if the cake is thinner then it will also be chewier. I like the top brown part as it's the chewiest part of the cake. :)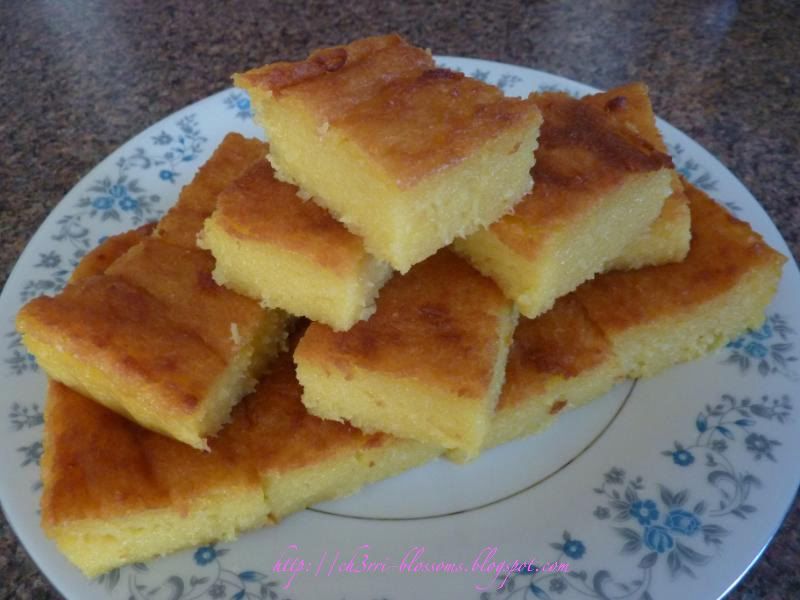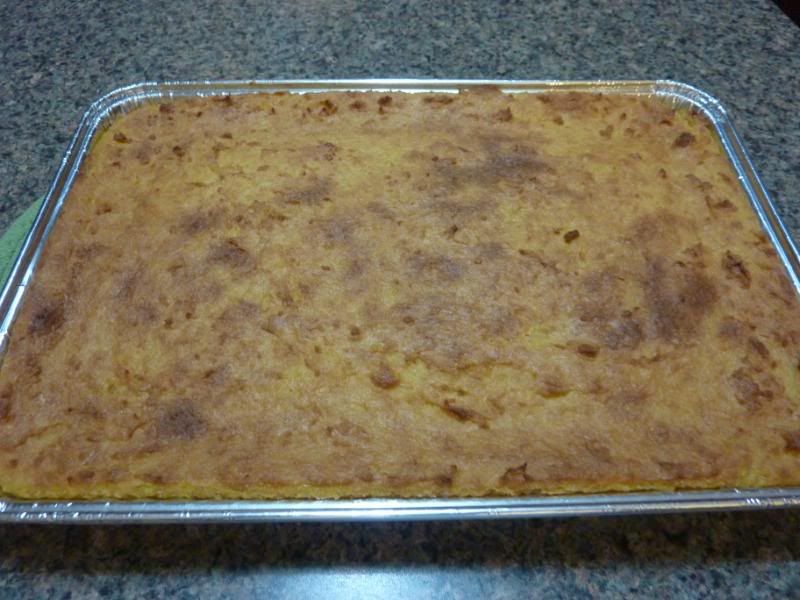 Ingredients:

2 lbs grated tapioca (yuca)
1 1/2 cup grated coconut
1 cup sugar
1 cup coconut cream (try not to shake the can and use only the top part)
2 eggs slightly beaten first
1/4 cup oil
1/2 tsp salt
yellow coloring

Method:
1. Preheat oven at 350F.
2. Mix everything together and add in yellow color.
3. Oil a pan or pans. Remember too thick is not good so 1 to 1 1/2 inch is good enough.
4. Bake the cake for at least 1 hr or more depending on how thick the cake is. Bake until brown. (Usually if the cake is thick then bake for 1 1/2 hr.)
5. Take cake out and let cool completely before cutting.

(Note: If you want a faster baking time then you should microwave the mixture 1 minute a time for about 8 time. This will make the mixture thicken and reduce the baking time by about half.)


***To save time from grating the tapioca, you can purchase the frozen grated tapioca. With this you should drain the excess water if you don't want your cake to be too soft.