It is the time of the year where all my peach trees bloom. I have three different varieties of peach trees. All three are so beautiful when it blooms.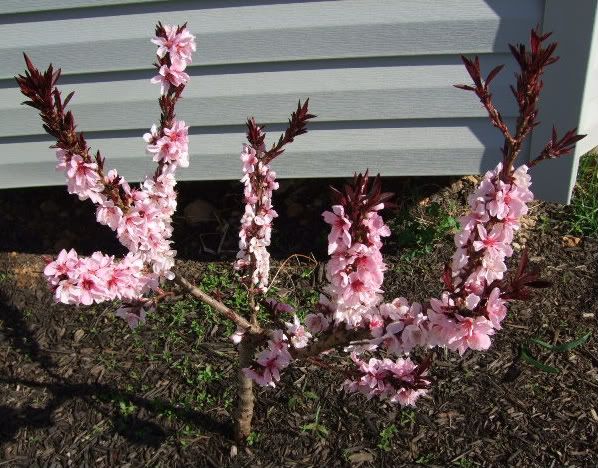 This is the dwarf bonfire peach tree. I have 6 of these in the front yard. :)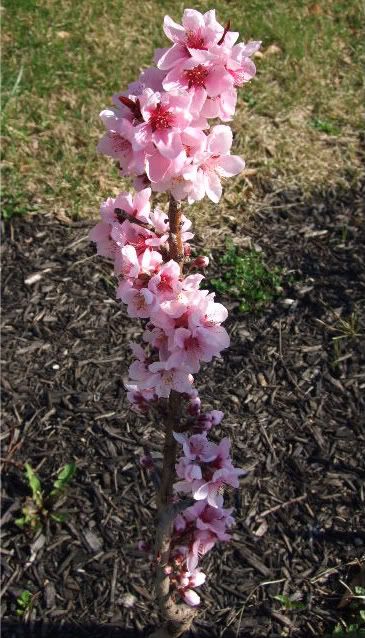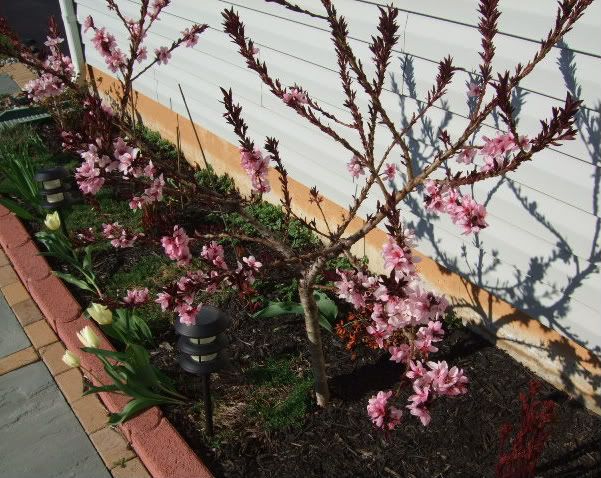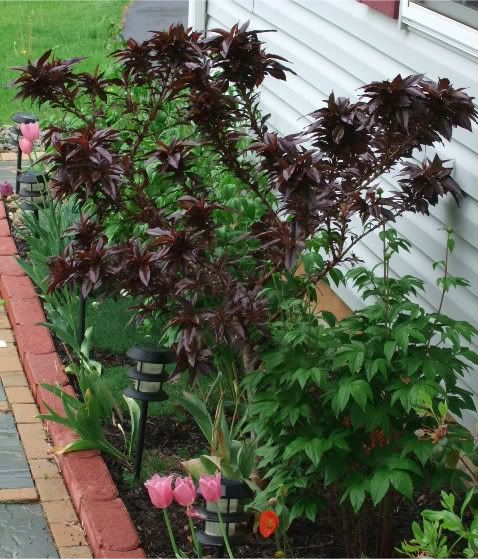 This is how the bonfire peach look like after the bloom. The tree is covered with dark red leaves. And now the fruiting begins. I picked over 30 small peaches last year from this one tree.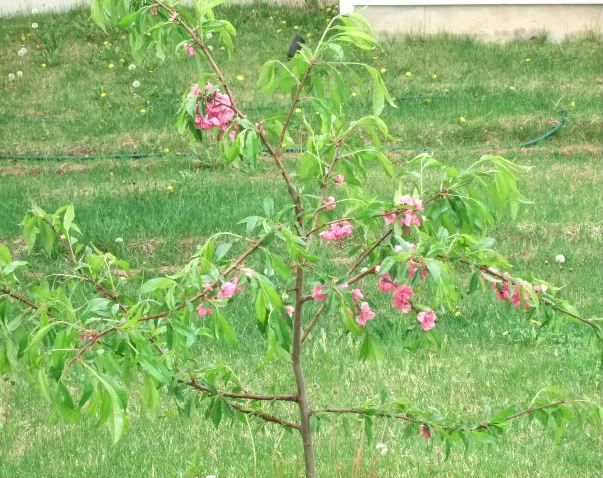 This is the weeping peach tree. I was a little late on taking the picture so most flowers are gone. This is the best looking flower tree. It's like the cherry blossom except this one have double dark pink flowers. I have two of these trees. :) It's starting to weep like the weeping cherry.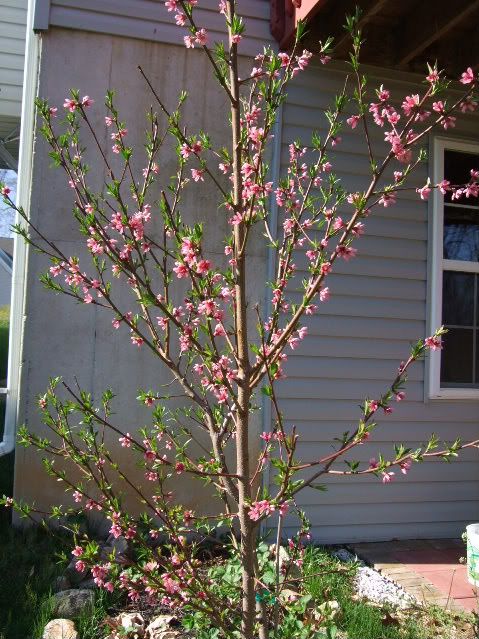 This is the redhaven peach tree. It bear some fruits last year but the squirrels got them even when they were green. Hopefully, I can get some fruits before the squirrels. Got to get some form of netting.