Hello everyone. Recently I got the fig bite and kept on wanting to own a couple fig trees. Not sure why either since I have not eaten a fig maybe over couple years. Why am I like this? Well, maybe because I went to the fig forum and saw that many people are growing these trees. So it must be good since many people are growing them and they own so many varieties...right? And plus after looking at hundreds of pictures and read hundreds of posts, I am convince that these are delicious fruits so I got to plant a tree or two. Deep into my research on fig trees I realized there are over hundreds of varieties. It gave me so much headaches trying to decide what to get. Originally I only plan to get 2, because I have no room for more since I have a lot of tropical fruit trees. But like the rest of the collectors I want and want.....so I ended up with 5. Thanks to Bass from TreesofJoy I get to spend a lot of money for a new hobby. My husband say I'm crazy!!! Sadly, I might have to agree with him.

Bass is from Bethlehem, PA and he is a really nice guy who grow hundreds of fig trees...in his backyard, front yard, greenhouse, and garage! He also have what I wanted pawpaw and jujube. He got some really good varieties and I'm sure I will be back this summer to help him eat his jujube and pawpaw....maybe I'll get to taste some fig too if my fig trees need another year to fruit. Before I met Bass, I thought he lives near or in a farm since he have so many trees. And I thought my gps too me to the wrong place when I was in front of his house....LOL

So here are my new babies. I do want to plant them in the ground but I might have to wait until they are larger since I am new and not sure how to protect them from frost. This is how they look like after I repotted them.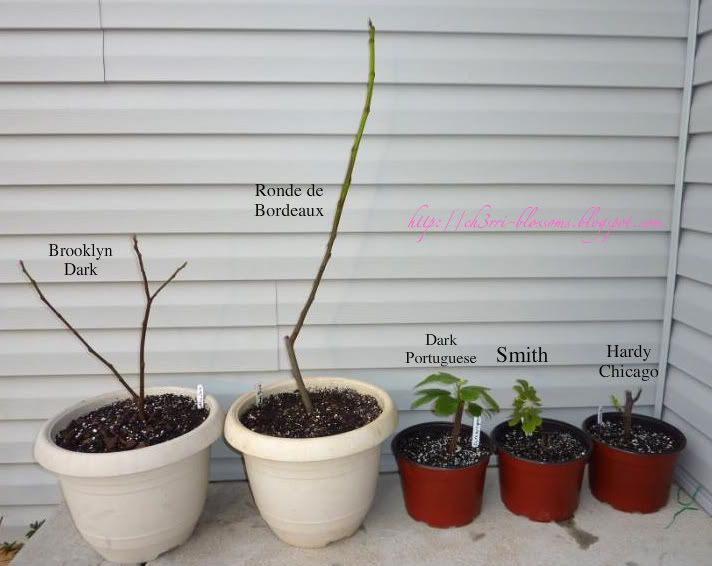 This is how they look like before I repot them.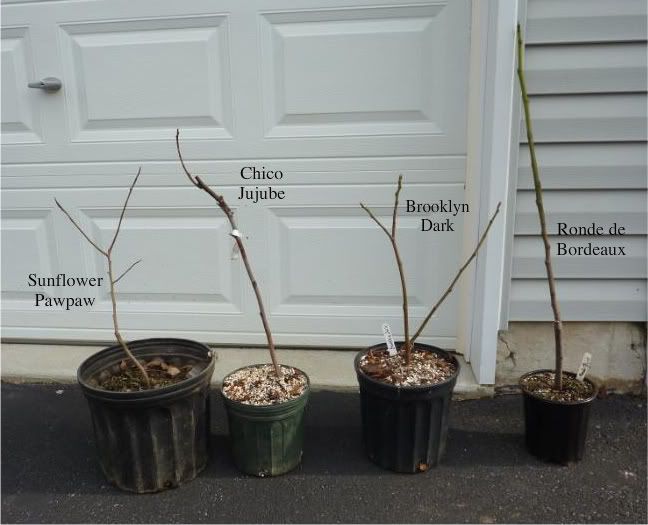 This is how the Ronde de Bordeaux looks like when I took it out of the pot. Bass- you seriously needed to repot this tree a while ago.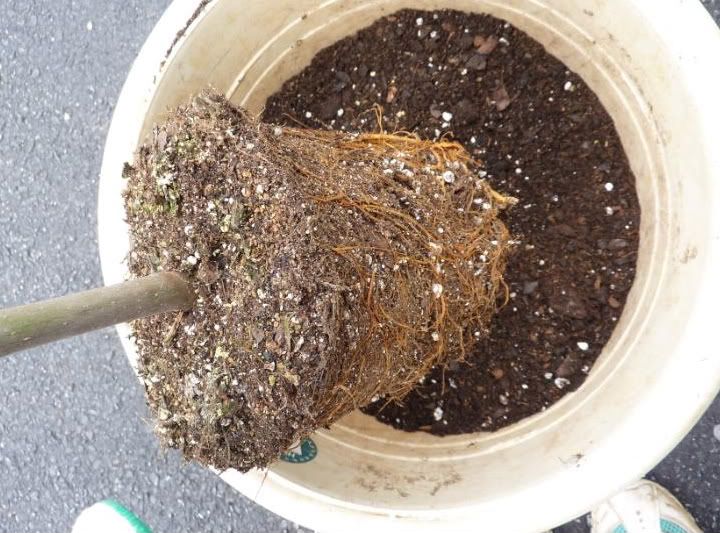 I got two of the larger fig trees since I really want to taste some fig this year. But I really want to taste other good varieties so I got 3 small ones too. These were from the greenhouse.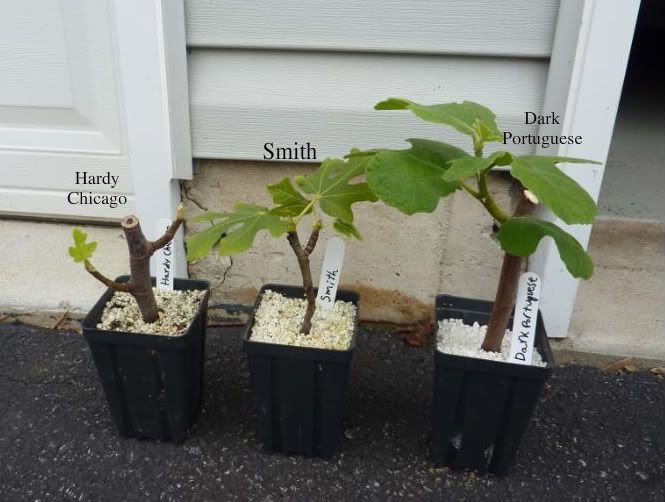 This is how they look like without the pots. I was surprised since they were rooted with only perlite. I mixed those perlite with my potting soil, peat moss, and some slow release fertilizer. I read somewhere saying they like ph of 6 or 6.5 so I added some sulfur to slowly change the ph. I will need to get some garden lime next time. The sulfur was here since I needed to use on my lychee tree.