Found some fish fillets in the freeze and decided to make it curry to spice up the taste. Crispy on the outside and soft on the inside. Use less curry if don't want it to be spicy.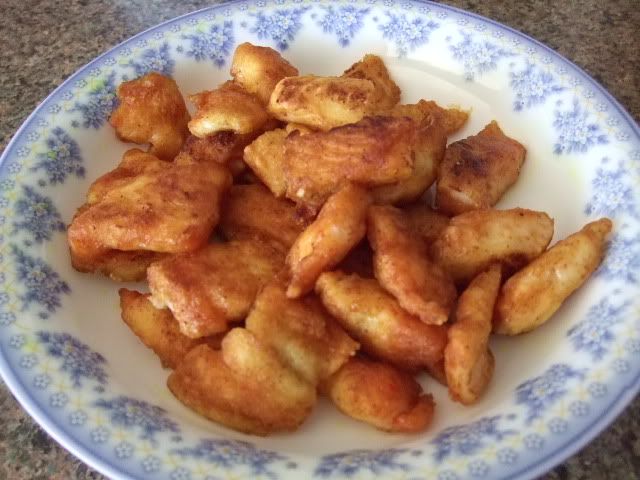 Ingredients:

2 fish fillets (any white fillets)
2 tsp curry powder
1-1/2 tsp salt
1 tsp fish sauce
1 tsp sugar
2 tbsp cornstarch

Method:

1. Cut the fish fillets in long chunks.
2. Mix with all the seasoning. Then mix in the cornstarch.
3. Heat a pan with enough oil to pan fry. Fry the fish until golden brown and crispy.
4. Serve with white rice. Use some fish sauce and chili pepper for dip.