Too much Asian food...now time to eat something else, pasta! :) This is made from scratch so you know what's in it...lol. Good to eat this only once in a while since it is a fatten food. :) But it tastes so great so who care about the fat...lol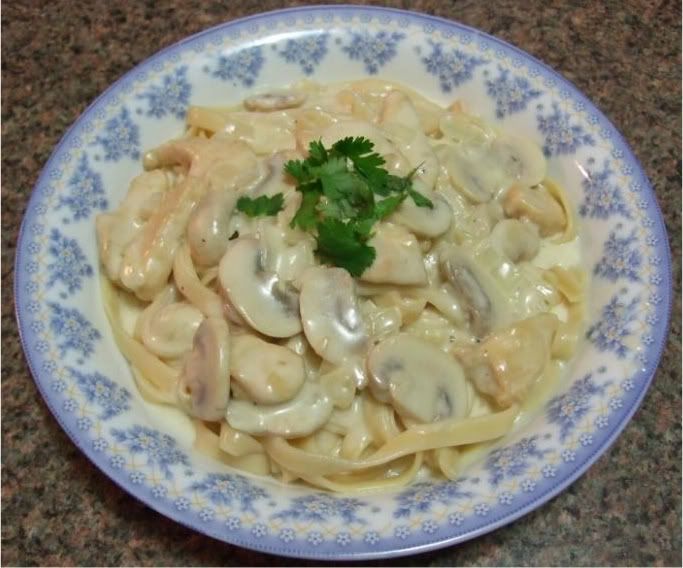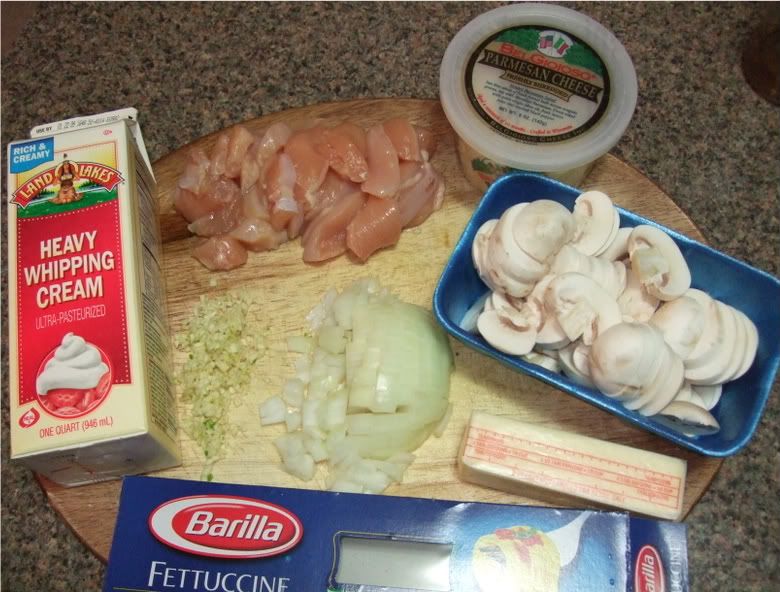 Ingredients:

1 pack of fettuccine (14oz)
3 chicken breasts chopped in chunk
1 box whole white mushroom
1/2 onion diced
2 1/2 cup heavy cream
1 1/2 cup grated Parmesan cheese
3/4 stick of unsalted butter
2 tsp chopped garlic
2 tbs olive oil
2 tsp salt
2 tsp fish sauce
3 tsp sugar
dash of nutmeg (optional)
3 tbsp cornstarch +1/4 cup water


Method:

1. Cook fettuccine by following the direction on the box. After it cooked, pour out all of the water and add in some salt and 1 tbsp olive oil. Mix and let it drain.

2. Pour oil in a pan and fry the garlic until golden and add in the chicken breast. Stir until almost done and add in the butter. After all the butter melted, add in the onion and sliced mushroom. Add in a dash of salt and sugar. Leave aside.

3. Heat a pot and add in the heavy cream and water. Bring it to boil and then add in the cheese. Stir so the cheese doesn't stick to the bottom.

4. Add the chicken mixture to the sauce and let it simmer for a couple minutes. Add in the seasoning for taste. After you got the right taste then slowly pour in the cornstarch mixture to thicken the sauce. Make more cornstarch if not enough to thicken the sauce.

5. Pour the sauce over pasta to serve.